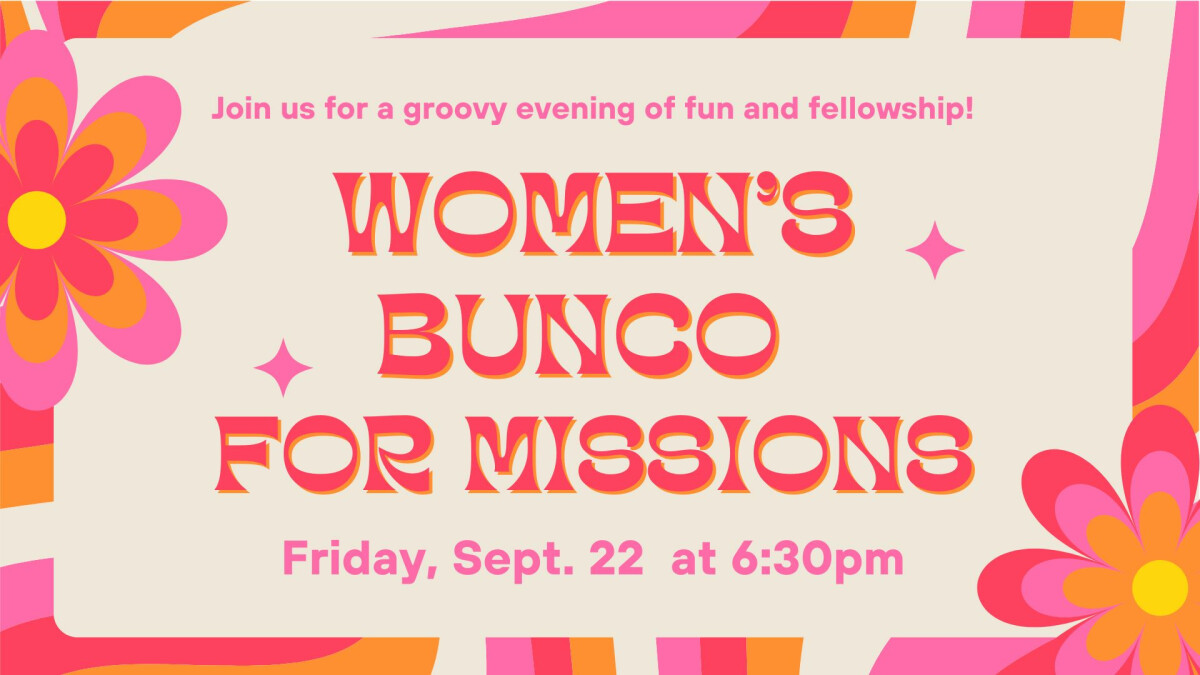 Friday, September 29, 2023, 6:30 PM - 8:30 PM
Ladies of all ages! Please join us for a groovy evening of fun, fellowship and Bunco. Friday, September 29th 6:30pm in the Freedom lounge. A minimum $10 donation will go towards Trenton Everett's upcoming mission trip to Nepal.
If you would like, bring a snack to share and dress in 70s style clothes. Come ready to laugh and make new friends as we compete for some hip prizes. There will be a bonus prize for the best 70s outfit.
No previous Bunco experience needed! Invite your friends, the more the merrier!