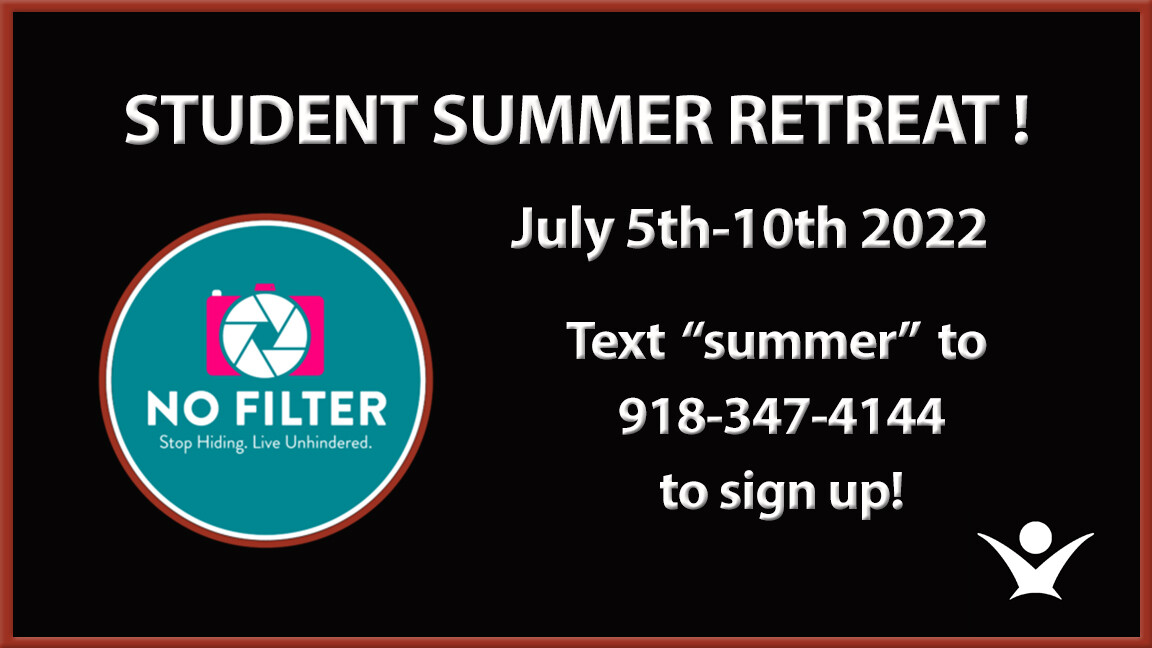 Tuesday, July 05, 2022, 5:30 AM - Sunday, July 10, 2022, 12:00 PM
Freedom Student Summer Retreat is going to be our biggest and best youth event of the year! Join us for an incredible road trip full of fun, adventure, worship and relationship building. Let's celebrate and make memories that will last a lifetime!
The theme for this year's retreat is "No Filter". "Our students are dealing with an identity crisis, often hiding behind filters that distort reality. They may seem harmless, but the truth is that filters are dangerous because they affect our view of God, ourselves, and others. During our 2022 Summer Retreat, we are going to join together to remove our filters, stop hiding, and live unhindered. Join us as we take a deep dive to better understand our true identity in Christ. Let's Go!"
Cost is $285. Students need to sign up with a $100 deposit by June 19th to guarantee their spot. Space after the deadline will be very limited and is not guaranteed.
(This event is for all students who have completed grades 7-12)