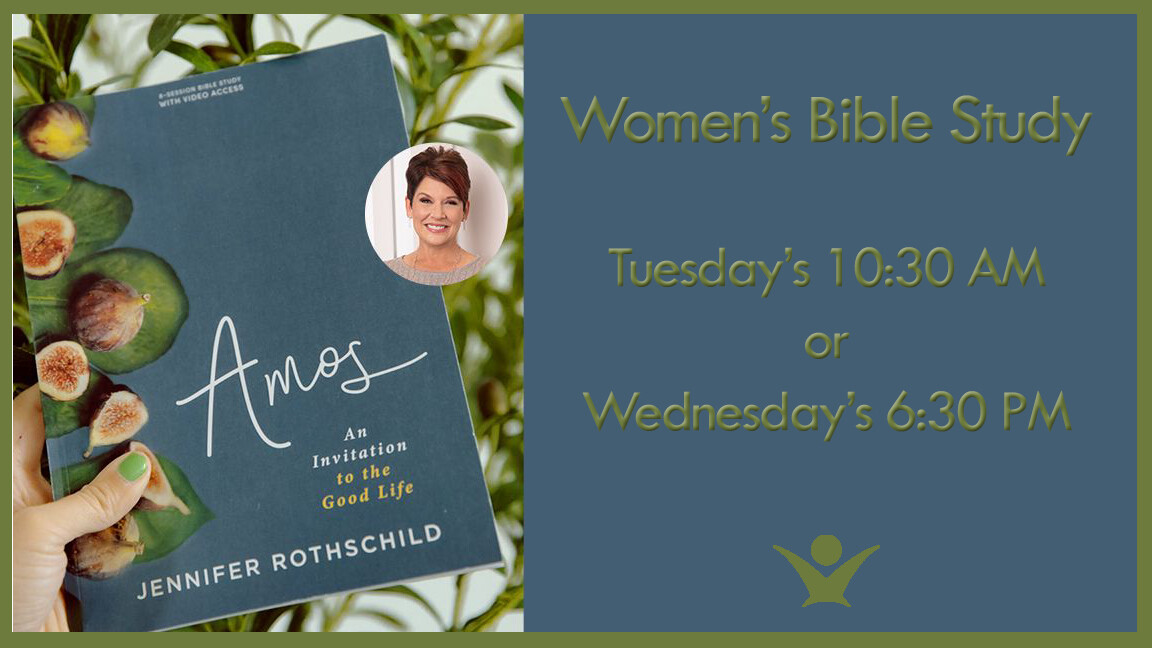 Every Wednesday, from 09/28/2022 to 11/10/2022, 6:30 PM - 7:45 PM
We will be studying Amos by Jennifer Rothschild! Join us either Tuesday mornings at 10:30AM or Wednesday evenings at 6:30PM. Please sign up below and let us know if you would like a workbook ($10).
Amos is often called a prophet of doom! Through his pronouncements of judgement, we can see what happens when we don't live the God life. Yet, within each bleak condemnation, is a tacit invitation to seek God so we can live the good life, and the God life is the good life!
Through this study of the book of Amos, your invited to "seek God and live" (Amos 5:4).
Join us! As Jennifer Rothschild help's unearth the gems hidden within one of the most overlooked books in the Bible.
Sign up here: https://freedomchurch.elexiochms.com/external/form/3d1963a4-926f-4d0b-adf9-d9a16b549803