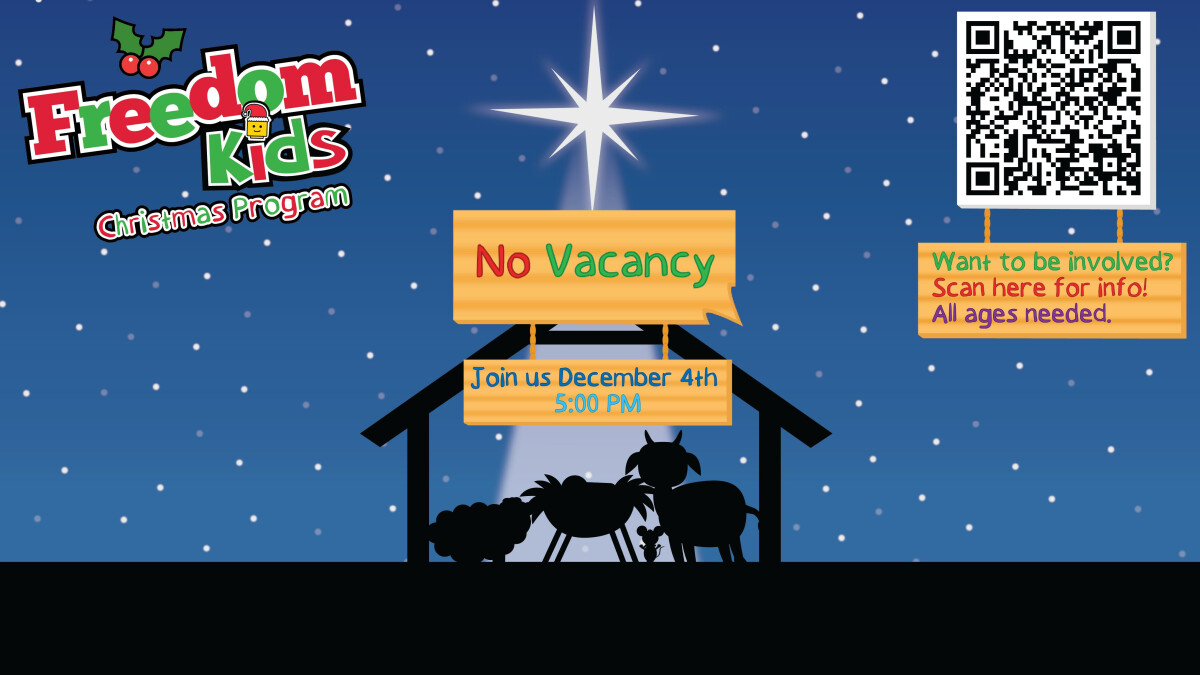 Sunday, December 04, 2022, 5:00 PM - 6:00 PM
Bethlehem is about to be overrun by "tourists", coming into town for the tax. This is bad news for a stable full of animals. Shelly the Sheep is concerned the visitors will want sweaters. Claude the Cow lost ten pounds last time, making milkshakes. Micah Mouse, a grouchy rodent, realizes Bethlehem visitors will leave tasty leftovers but fears the extra mousetraps. Together, the animals scheme ways to keep the "tourists" out of Bethlehem. However, before they know it, a young couple expecting a Baby, has taken up residence in their stable!
Make plans to join us on December 4th at 5:00 pm in the Freedom Kids Zone to learn how the animals will react to this introduction to the King of Kings as the children of Freedom Church present "No Vacancy." They have been working hard and we hope everyone can come support them and celebrate the true meaning of Christmas together. The play will be followed by a birthday party for Jesus!
For questions or more information, visit https://www.facebook.com/groups/freedomkidsnovacancy or contact Leslie Everet.t